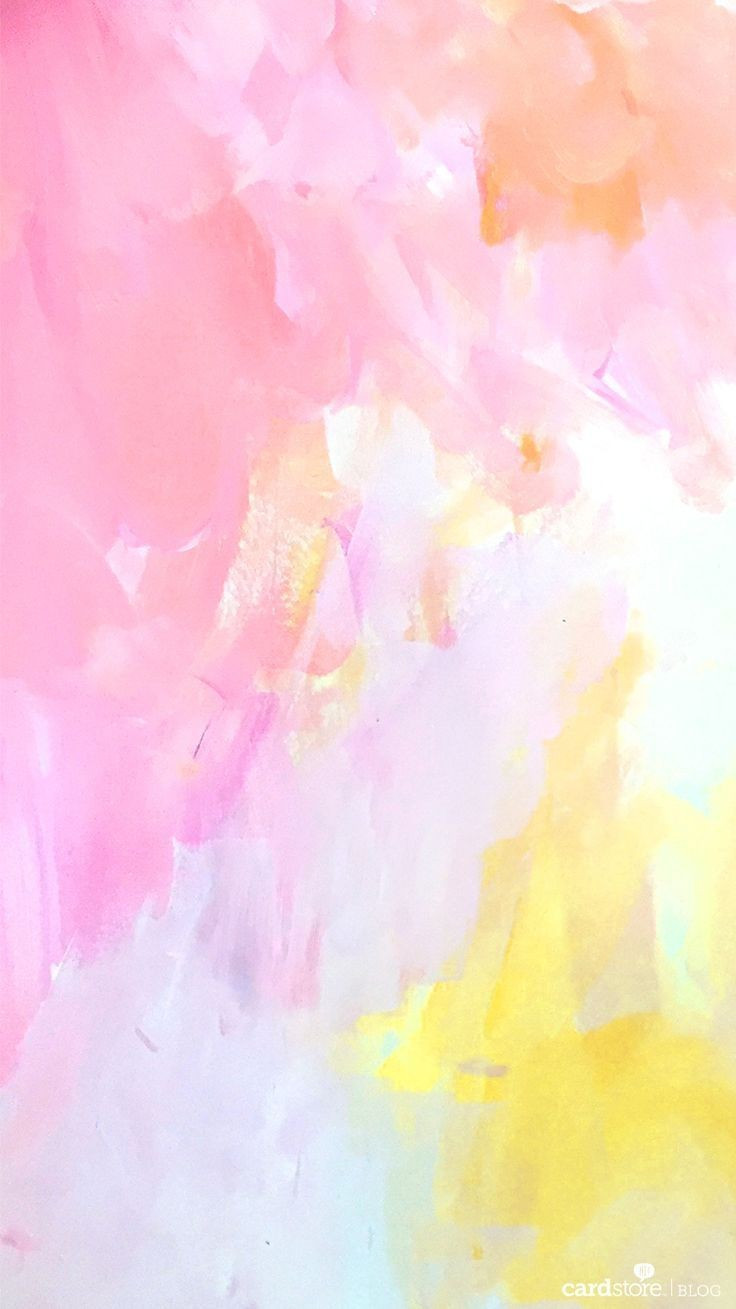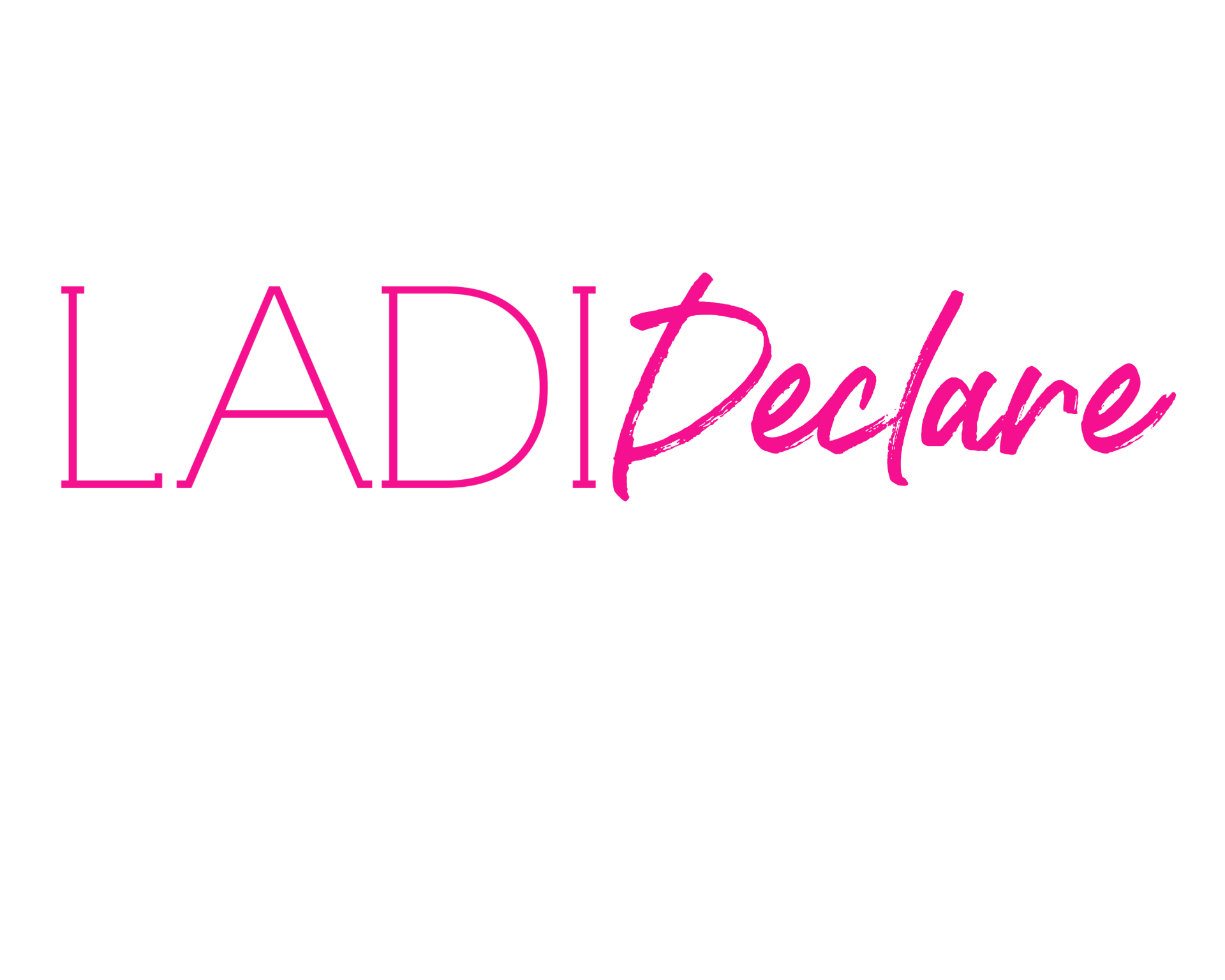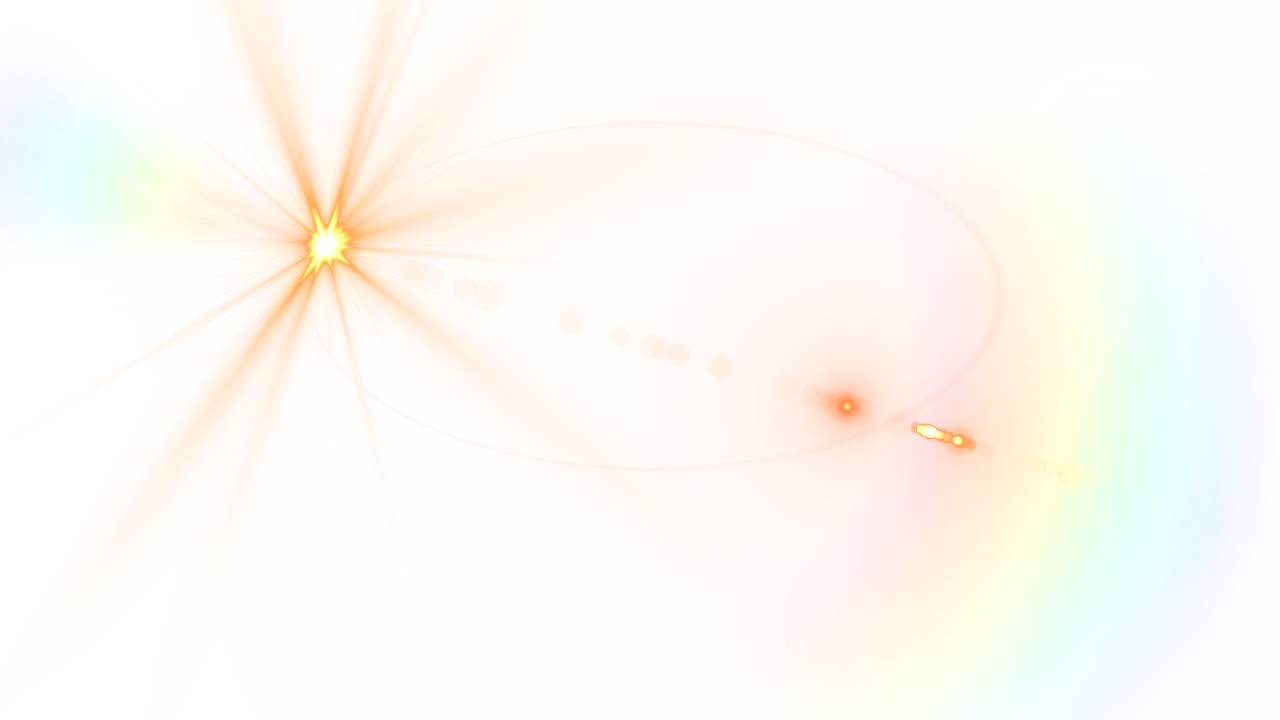 Reet Green does not hold dates for non-committal inquiries. Reet Green will TEMPORARILY hold dates once a FULLY executed agreement has been reached as evidenced by a signed contract with both signatures. Dates are NOT reserved until you have received confirmation that your deposit has been received.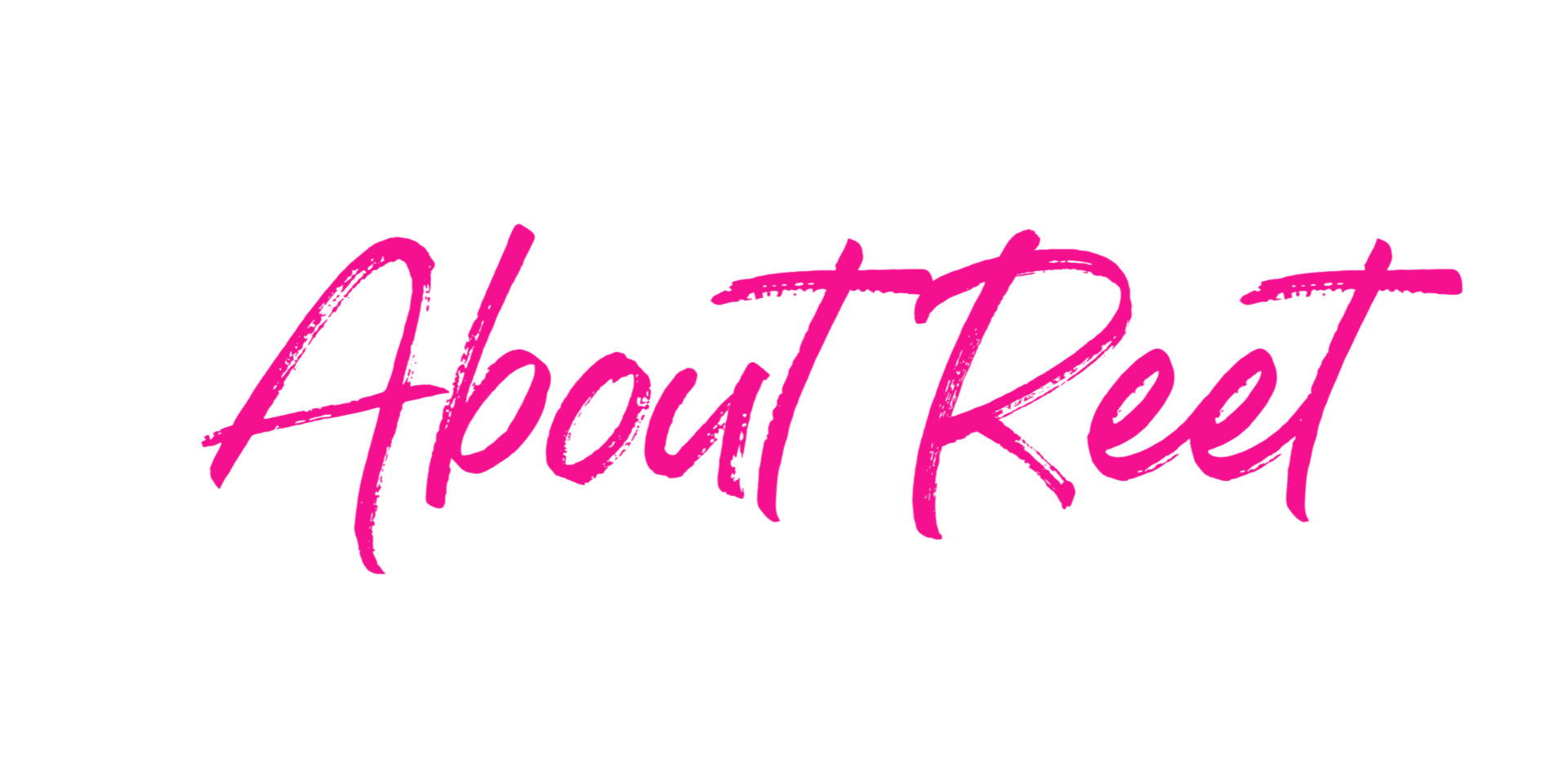 is the CEO/Founder of the charitable organization; LADIDeclare. Her goal when developing LADIDeclare was to embody healthier and industrious women to become dominate members of our society by setting the precedents for future feminine ambassadors through evoking, guiding and encouraging positive outcomes. She was told by several she was not doing anything thing that hasn't been done already. Because of fear she placed her passion to BUILD and EMPOWER women into a box. BUT, after hearing her first born utter the words; while in deep thought.... "See Mommy, all you have to do is DREAM" changed her forever. Over eleven years ago she started putting her thoughts into action. Taking all of her personal and professional experience from elementary education teacher, case manager, foster care worker, stage manager, set designer and entrepreneur; owner of an event planning company, owning her own spa, cosmetologist of over 20 year, to being a single mother, oldest daughter of four and mentor to several, she slowly began to strategically place herself in places she felt would help build her vision. She used all what she knew to catapult her foundation. Today the lid is removed from that box of fear and all of her dreams have been placed onto a buffet of MUST HAVES. In pursuit of her legacy she left her profession as an Executive Director of over 6 years, to venture out to step into her destiny of DECLARING herself a five year plan of becoming one of The World's Top Transformational Speakers while simultaneously building LADIDeclare. Every day, she pushes to make GREAT strides towards understanding and loving her calling. She looks at each speaking engagement as an opportunity to communicate, teach, inspire and ignite change. Her seminars focus on discovering one's inner talents, independence and diminishing self-doubt and expansion of self-pride and determination. She says her success holds no weight to her becoming significant. She's determined to be used as a vessel to change lives of all she comes encounter with.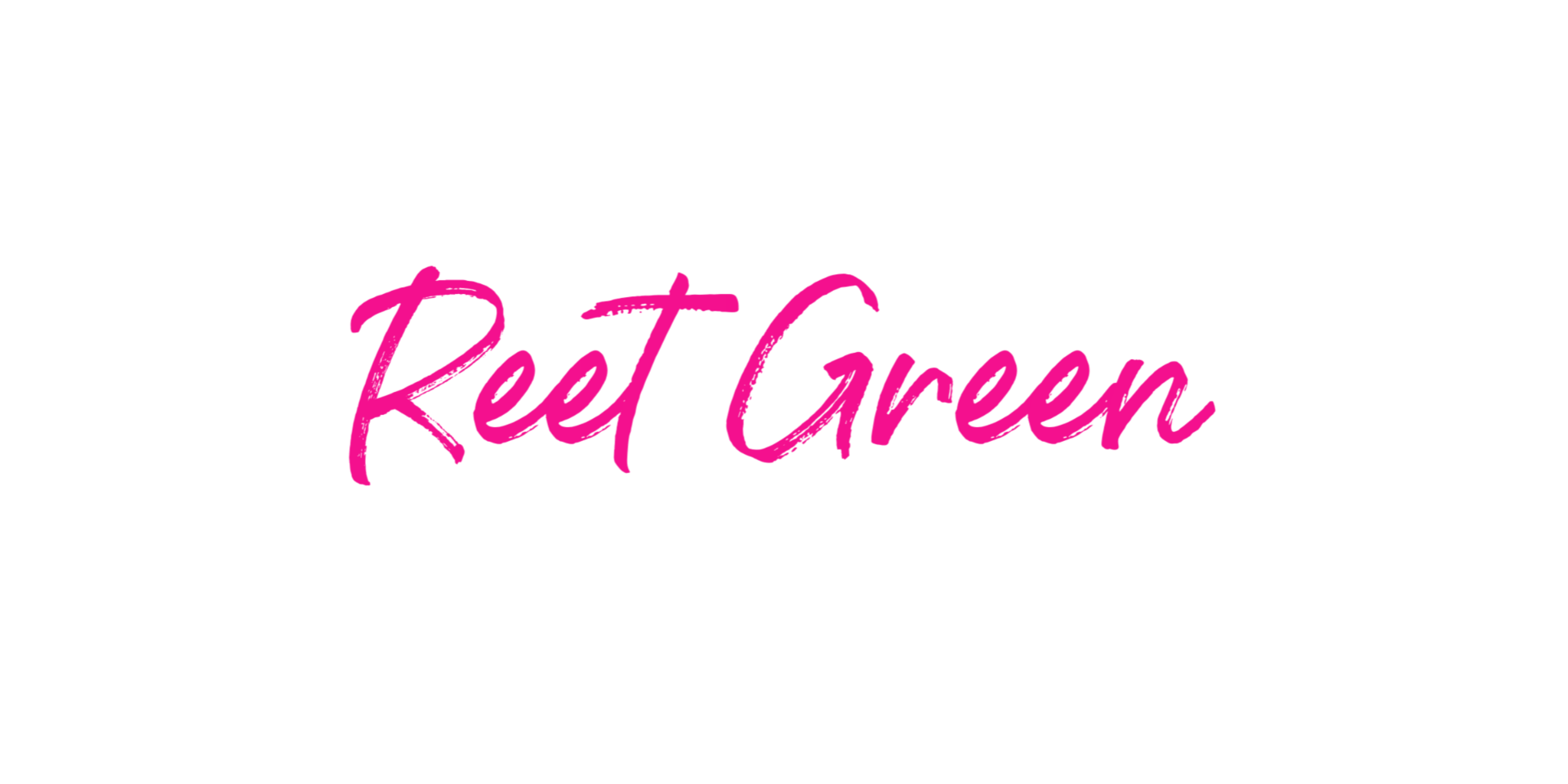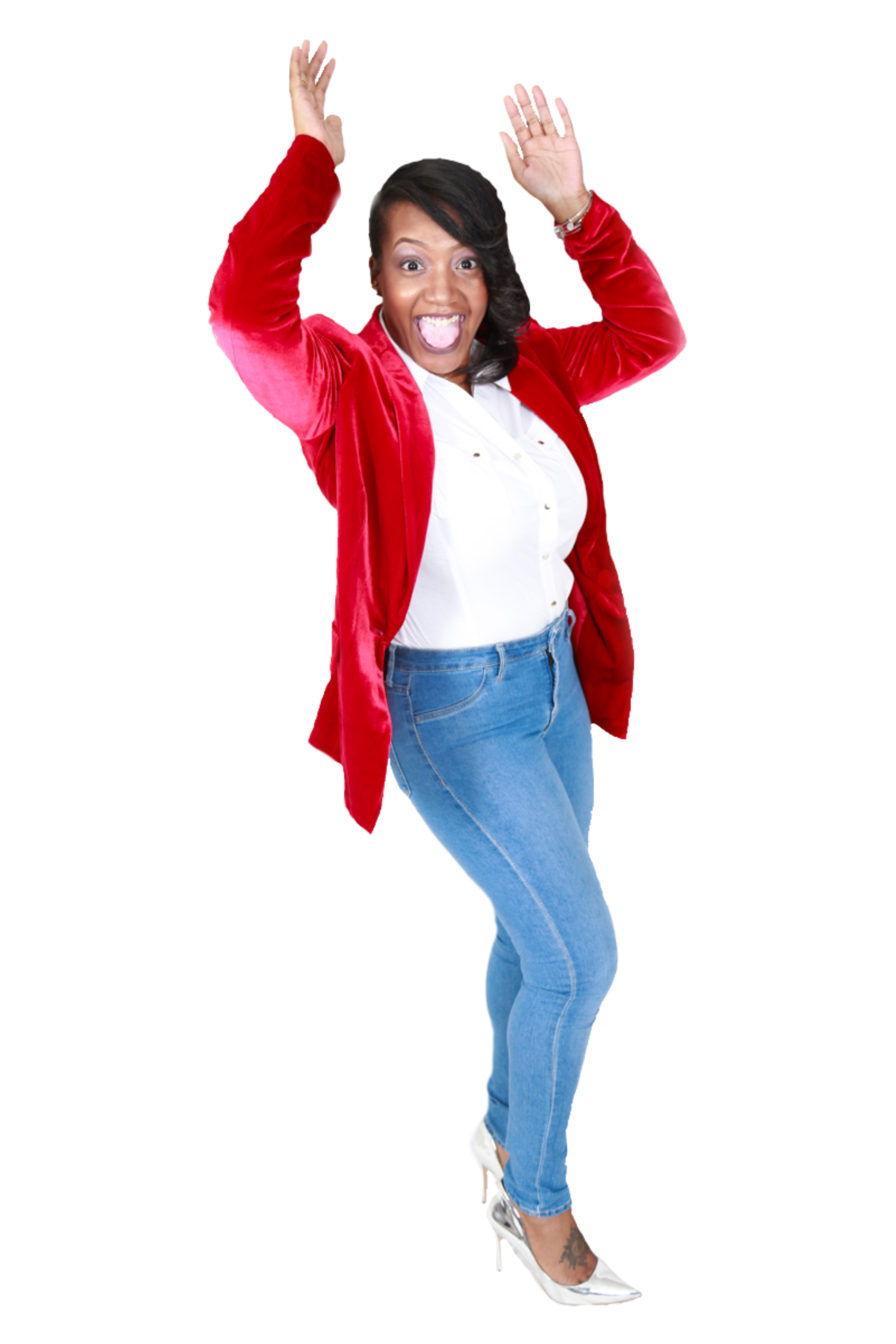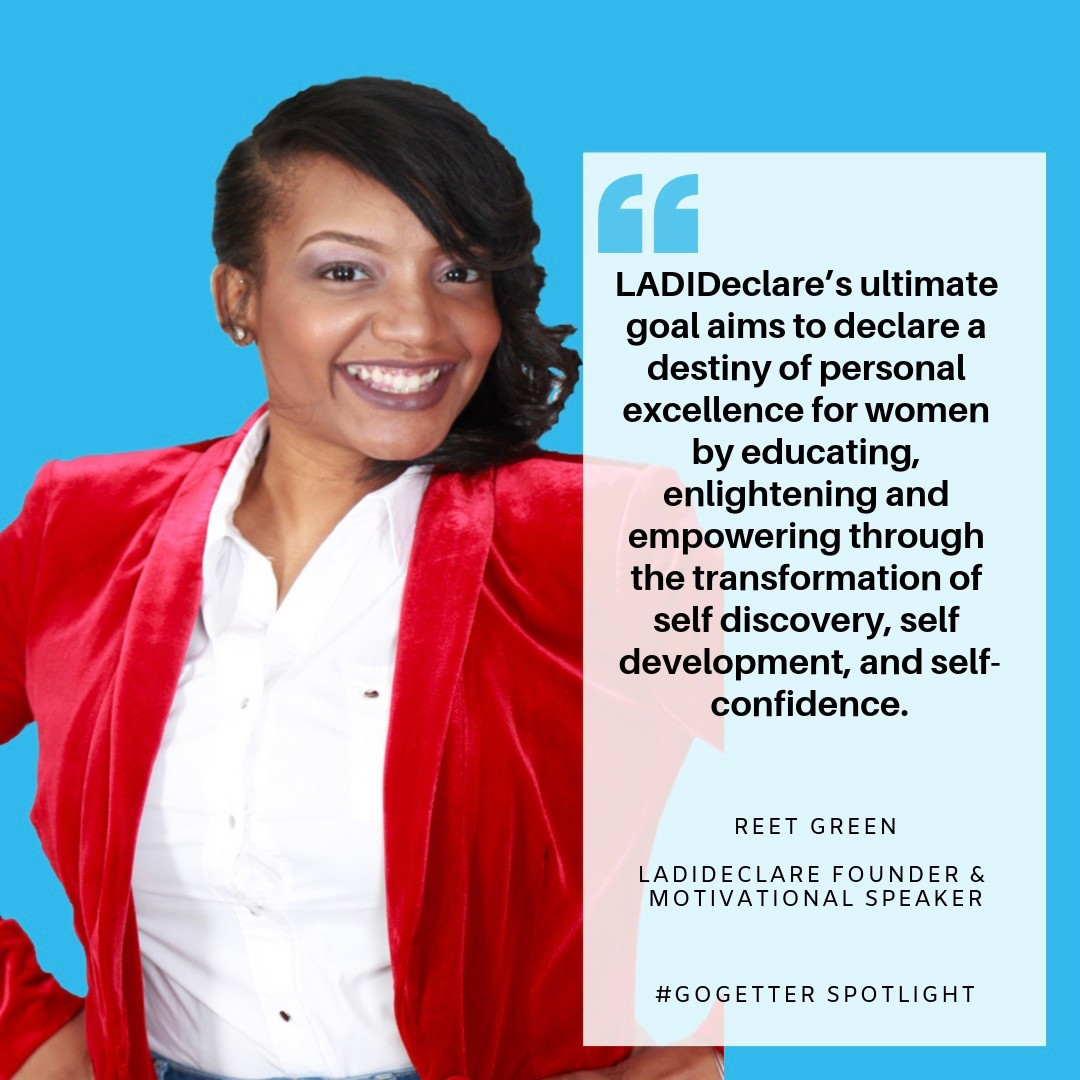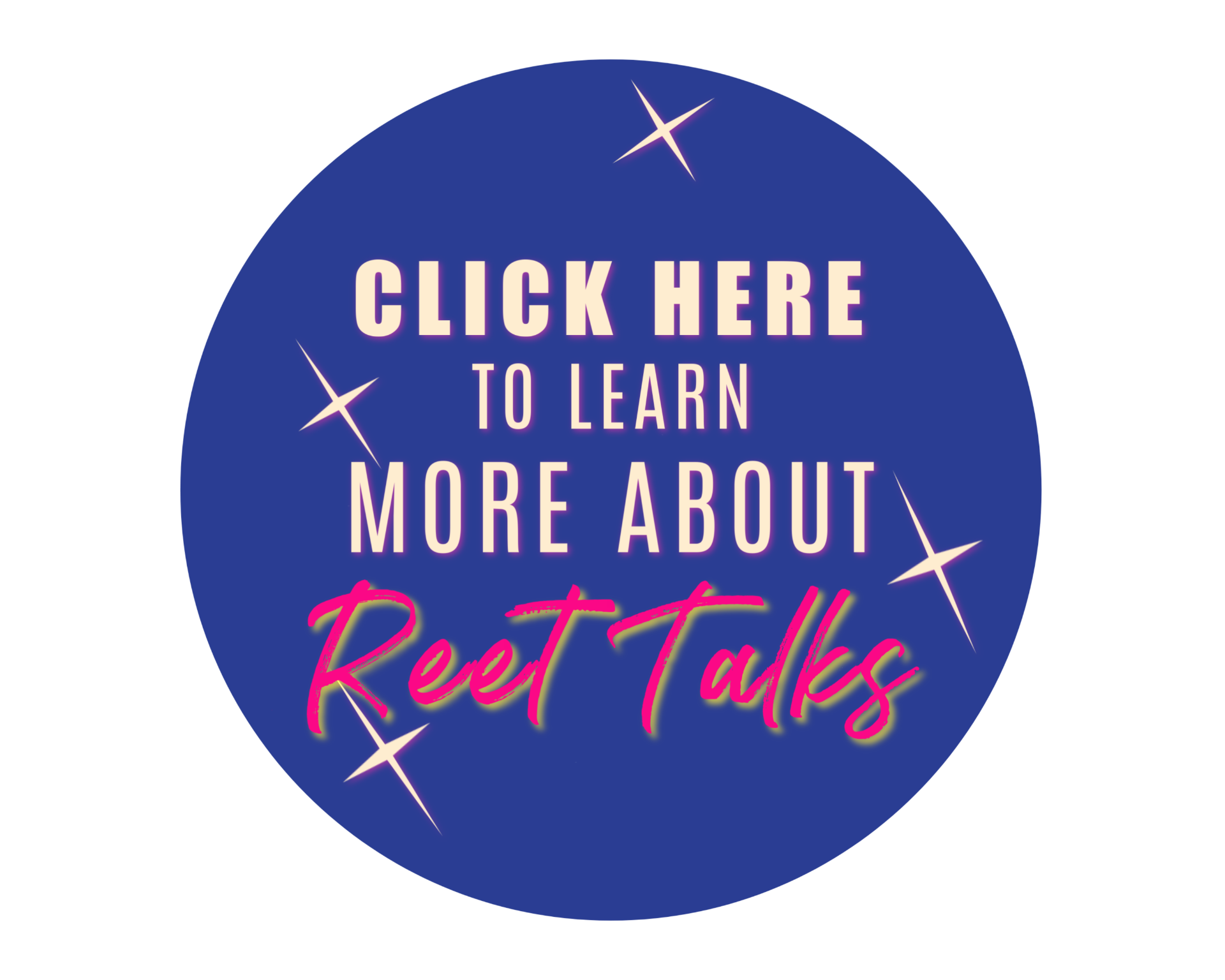 Listed below are a list of Reet Green's Top Training Sessions. She's more than a motivational speaker, instead she prides herself with being a Transformational coach. She sees the possible transformation in all.
Queen Academy: Schools In Session:
Through this talk, Reet shows young women what it means to be a queen in today's society where women battle with self-respect, low self esteem and body image issues. This talk was created for young ladies ages 13-21 to help assist in building positive self-esteem, self-assurance and overall wellness within themselves and their role in society. Reet breaks down how to debunk and overcome becoming a victim of objectification and embrace her worth.

Standing in My New Panties:
Through this talk, Reet shows the difference between motivation and transformation. She embodies her truth of "A Delay Isn't a Denial". Often times dreams seem to never come true. Time and time again we want to give up and run back to what's familiar. Finding your position is key, but exercising it is essential. With any fight, one must train and prepare themselves. Through this talk, Reet Green shows how to transform your life by conditioning your mind to setting and seeing your goals and debunking the odds of the nay sayers that even reside in your own head.
Sleeping Adams:
Through this talk, Reet shows women the understanding of how and why they attract and raise men who are broken. She also provides the skills of how to break the habit of attraction and develop positive skills with parenting, dating and understanding their mate.
21 Days to Habit:
Through this talk Reet takes attendees on a journey of fighting to become free to live without contending with the vices of life daily's restriction and distraction. Reet guides her each on the quest to sort their heart desires from thoughts to action through a her display image approach. Each will be charged to identify their vision and give it clarity and release them from limiting beliefs to unlimited beliefs, provided with tangible tools needed to alleviate the hand you were dealt model but instead manifest the greatness that lives within and focus on specific life goals.

Greater Parenting I AM: (Series)
Through these series of talks Reet shows that being a parent requires a lot of mustering courage and just going for it. As a parent, you've quickly learned that a big part of parenting is matching discipline, praise and other parenting strategies to your child's individual needs. Reet Green created this talk series to help take the mystery out of being a parent and help you gain confidence! Confidence is crucial to good parenting. Naturally, most parents try to understand the needs of their children, but it's not always easy to figure out, especially when behavioral or emotional problems enter the mix. Reet helps you deal with topics like "Let's Talk About Sex" Raising Your Daughters & Loving your Sons" and "Taking Time For You".
Let's face it, parenting is just plain hard sometimes! That's why it's important to learn skills to help in those challenging times. This Talk Series is not just for young or inexperienced parents either; its for anyone who wants to be a better parent.